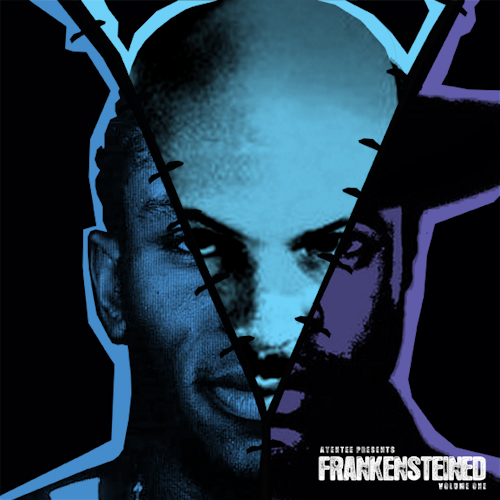 Here is the first installment in a series of albums I'm calling 'Frankensteined.' The goal of this project is to take a bunch of verses from different artists and try to craft an album as if they were all in the studio working together. I really wanted to create a brand new listening experience and try to redefine the potential of the remix.

Volume One focuses in on Mos Def, Common and Black Thought, 3 legendary emcees from Brooklyn, Chicago, and Philadelphia respectively.

Ayentee is a San Francisco Bay Area emcee/producer of 12 years. As an artist that has always tried to think outside of the box, Ayentee has trailblazed the free music movement by making all of his past and future releases free to download starting in 2004. He also spent 11 weeks crafting 'Curiosity Saved The Mouse', an online evolving album that grew by 1 track each tuesday until its completion in late 2009. His 4 solo albums and 1 group collaboration with Secluded Journalists can be found online at ayentee.com free to download.
DOWNLOAD Mos Common Thought