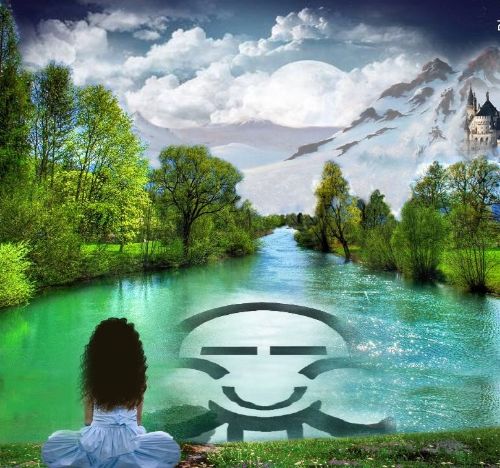 BIOGRAPHY
In the world of artistry there are some who produce, some who partake, some that share and spread the word, but there only are a few who are at the center of it all. Even though some may be all three, the influence of money, corporate power, conditioning and plain laziness leave certain art overlooked or not taken as seriously as it should be. Often the reason is that it's too different or does not fit the familiar mold that many have been trained to recognize and respect.
Clusterfunk Collective has been challenging that mold since 2005. Owned and operated by Amina Richards and Brandy Buras, both NOLA natives, the CFUNK Collective is working to craft their own brand of what they refer to as "Vocal Visual Art", complete with an apparel collection inspired by what the pair feels is personally inspiring (designed and distributed in-house), plus an accompanying website highlighting some of the sources of said inspirations. The duo jointly manage the company from the Bay Area, merging content, creation and social connections to provide those with unique tastes in art and music with a place to present their works domestically and internationally. In recent months they've featured mixes By RQ Away, DJ Platurn, Slangston Hughes, Bobby Tre and DJ Franchise, mixed in with Just Blaze, Phonte, House Shoes, Lyrics Born and more.
So feel free to support by scrolling, clicking and sharing the good word that is Clusterfunk Collective.
***Excerpts courtesy of
DJ RQ Away
.
CONTACT US
clusterfunkcollective@gmail.com
@cfunkcollective
All the music, photos, videos and other media featured on Clusterfunk Collective are solely for promotional purposes. We respect the intellectual property of others, so please inform us if any of your rights have been infringed, and we will be happy to oblige any requests for takedown.