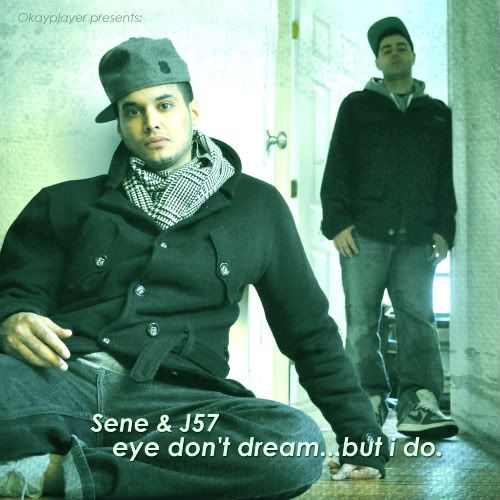 Sene and J57 are set to release a collaborative album sometime in 2011, and in preparation they have dropped this five-track EP,
Eye Don't Dream...But I Do.
The chill sounds make for great daydreaming, and lull the listener to allow their rhymes to seep into the mind.
Hit us up on the comments to let us know what you think.
DOWNLOAD