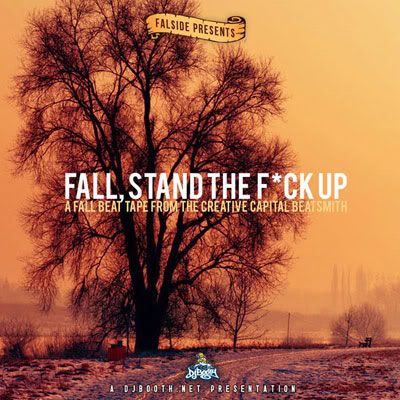 Falside reminds us of Cecil Otter, in a way. Although Otter's sound is more along the lines of DJ Shadow, Falside seems to find the curious nature of
Endtroducing...
and meld that the emotion of Prefuse 73 and the soul of Ant (Atmosphere), creating tracks that are unmistakable.
Fall, Stand The F**k Up
takes his progression in beatmaking one step further, and is completed with a remix of Wiz Khalifa's breakout,
Say Yeah.
Not into beat tapes? Listen to
Dollars Make Change,
released in February of this year.
DOWNLOAD Fall, Stand The F**k Up
DOWNLOAD Dollars Make Change