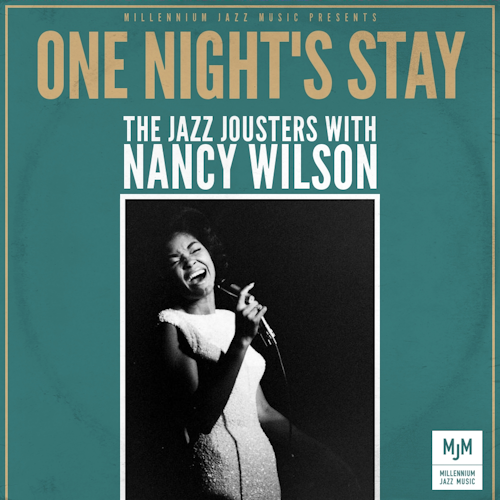 From
The Jazz Jousters
:
Next up is three time Grammy award winner Nancy Wilson. Be it cabaret, blues or jazz, Nancy has been known to dazzle audiences with her beautiful voice the world over. She's worked with quite a number of Jazz musicians such as Cannonball Adderley, Ramsey Lewis and George Shearing to name a few.

The Jazz Jousters sampled the song, 'Theme From Hotel' which is taken off Nancy Wilson's 1967 'Welcome To My Love' album , a Capitol Records release that features some stunning arrangements by Oliver Nelson, who also happens to be the music conductor of the album's orchestra.

'One Night's Stay' features thirteen instrumental productions from beat-smiths, RickMal, Es-K, Blue Buttonz, Gadget, Pigeondust, Mr. Moods, Jaze Baqti, Ja:Kova, KNYT, Skinnista, SmokedBeat, B 3 N B I and Bones The Beat Head who again did the artwork.
DOWNLOAD One Night's Stay: Nancy Wilson With The Jazz Jousters