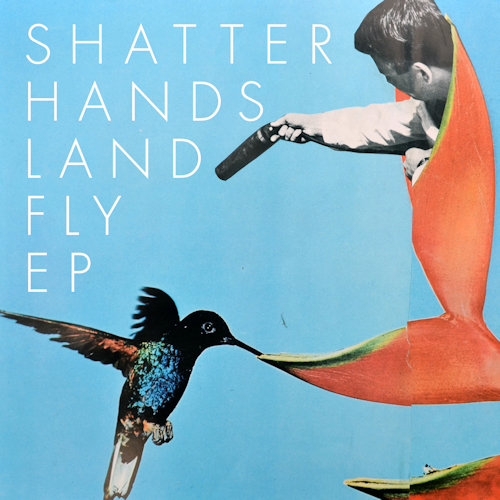 From Urban Waves Records:
Urban Waves is very proud to bring you the new EP by Danish producer Shatter Hands! Titled 'Land Fly' this album marks a new step on Shatter Hands producing venture. He's been cooking it for more than half a year focusing on doing more than he ever did before. And yeah if you've been following Shatter Hands since his debut, you'll notice how he outdone himself on this one. The progression is obvious, keeping the original thrill of his branded synthesizers from outta space he went from beat making to fully producing. And this step, even if it's barely noticeable to an outside ear, required a huge effort from the man. The result paid off, here is a new chapter in Shatter Hands story. Let us read it to you.

Oh and on the other hand here's an exclusive news that you've heard from us first; if you like this EP, you'll rejoice to know that we have a REMIX EP in the making with amazing remixers such as DNTE, Mute Speaker, Terry Tester, Prof Logic, Iller the Abstract Giraffe, Doctor Lazer, Zack Christ, Oddlogic, … Maybe more, maybe less. We'll confirm that on a later note.
DOWNLOAD Land Fly