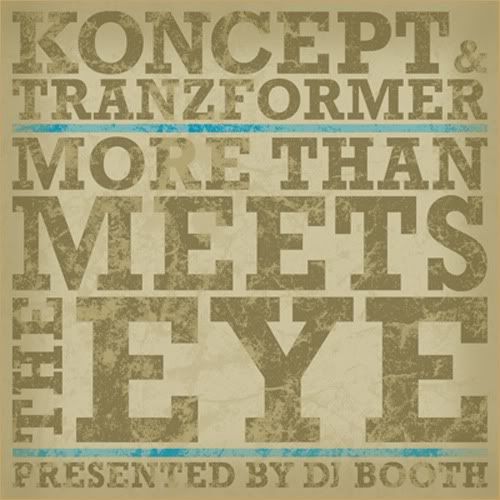 Koncept sent over the link to his first EP,
Playing Life,
last year and not long after began talking about a project in the works with Tranzformer. Since then, we have been following his updates on Twitter with much anticipation, and now the full project, presented by
DJ Booth
, is available. Be sure to scoop both albums below.
DOWNLOAD More Than Meets The Eye
DOWNLOAD Playing Life