We keep hearing people say that this is "Obama's Katrina" or that this is "Bobby Jindal's Katrina", but in all reality this is the Wildlife's Katrina.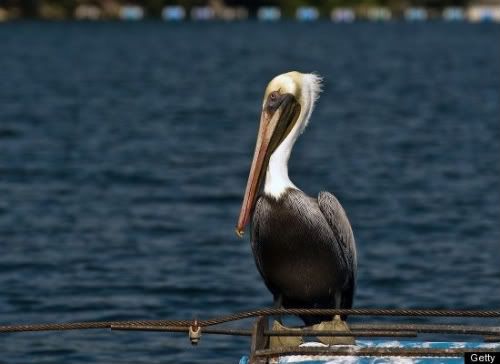 The state bird of Louisiana, the brown pelican, was just removed from the endangered species list last year, and depending on how it fares, could come to symbolize the affects of the damage done by the oil spill. Their nesting season, which has just begun, lies in the direct path of the spill.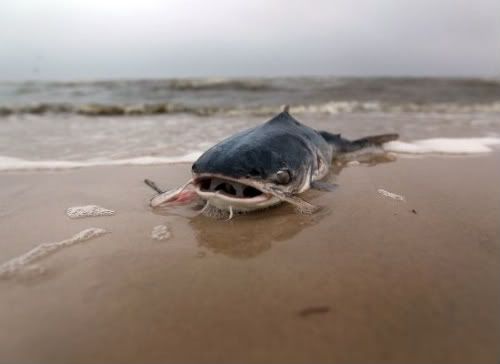 A dead fish is seen washed up on the beach in Bay St. Louis, Mississippi.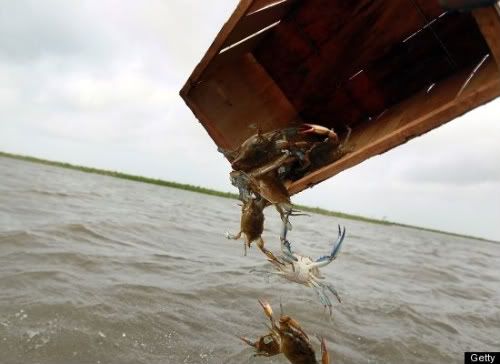 A crate of crabs are dumped back into the water in Delacroix, Louisiana. Many fisherman don't want to take chances selling possibly contaminated crabs, so they are pulling their traps and releasing the crabs back into the waters.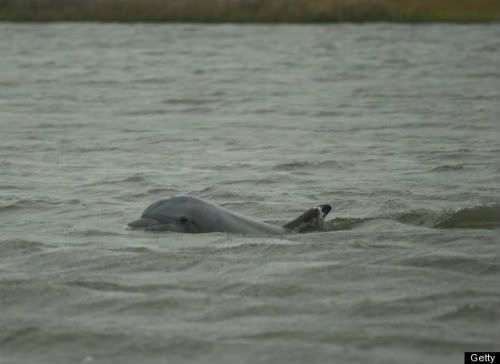 A dolphin swims through the polluted waters of Drum Bay, Louisiana. There are as many as 5,000 dolphins in the Gulf area between the Mississippi and Louisiana coasts and the oil rig, many of which are in their reproductive season.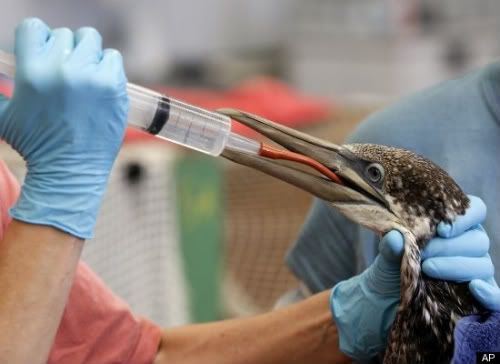 Members of Tri-State Bird Rescue and Research and the International Bird Research Center hydrate a Northern Gannet bird, which was covered in oil.
A heron sits by an alligator in the fragile wetlands by the Mississippi River. Many animals, such as the alligator and heron, are currently reproducing, which could bring young animals in contact with the oil, and force their parents to dive into oily waters looking for food.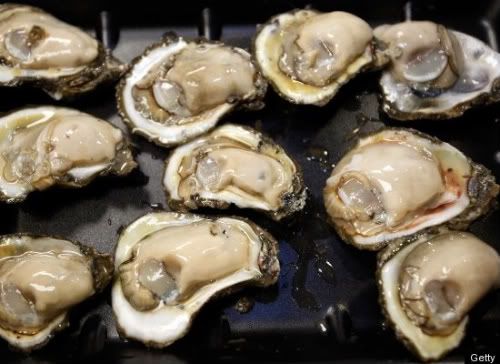 The spill will prove toxic to the oysters, which will in turn affect the many oyster farms along the coast. Five zones of oysters as well as commercial and recreational fishing east of the Mississippi River have been closed.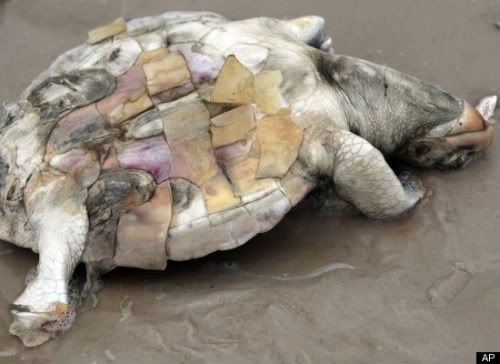 A dead sea turtle lies on the beach in Pass Christian, Mississippi. At least 20 sea turtles were found dead last weekend along a 30-mile stretch of Mississippi beaches from Biloxi to Bay St. Louis. Researchers collected the turtles to determine the cause of death.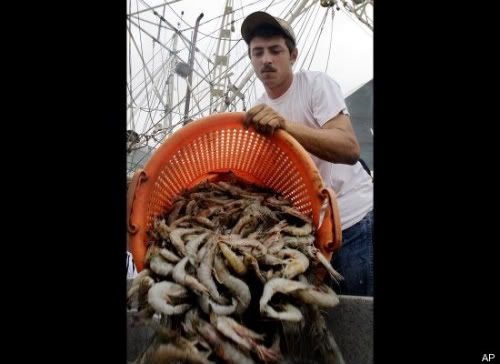 Louisiana shrimp season was opened early Thursday to let fisherman salvage what they could of the catch, which is right in the line of fire.
A star fish washes ashore on the Chandeleur Islands, home of the Breton National Wildlife Refuge, off the coast of southeastern Louisiana.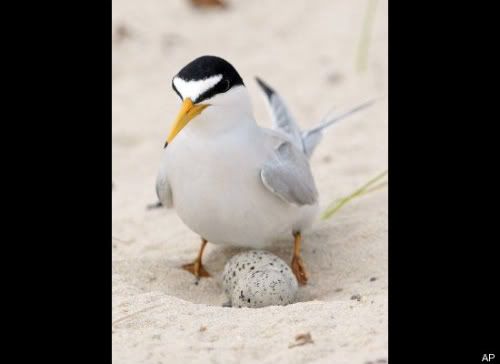 A least tern checks her two eggs on the beach in Gulfport, Mississippi. Environmentalists are concerned that the oil slick will destroy this generation of the bird that nests along the Gulf coast beaches during its migratory journey.
Seen and heard at
Huffington Post